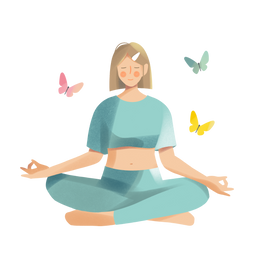 Rules & Regulation
Gokul Nature Cure Centre reserves all the rights of admission, discharge, extension or Cancellation of your stay at the centre.
Please don't forget you have to submit the payment for your reservation in 24 hours after submitting the booking application form. Application forms without deposit will not be processed further.
All the treatments provided here will be classical nature cure treatments. You should be aware that the basics of classical nature cure treatments include Diet planning, Hydro therapy, Mud therapy, Massage therapy, different types of fomentation treatments etc. All the prescriptions of treatments will be decided by a naturopath considering your health conditions. The results of your ailments depend solely on the responding capacity of your body to the different detoxifying nature cure treatments.
It is preferred that you should not go out of the premises once you get admitted at the centre. In case of any emergency, one should take permission of an authorised person at the centre before leaving the campus. As you leave the campus during the stay, all the health hazards or any other emergencies that occur outside will be solely all on your own responsibilities. Gokul Nature Cure Centre will not be responsible for any such hazards.
Outside snacks or drinks are not allowed in the campus. Your visitors are also not allowed take snacks or drinks in the campus premises.
One has to follow all the rules and regulations during the stay at the centre.
Use of tea, coffee, alcohol, gutka, supari, mawa, chewing tobacco, smoking, drugs or any such type of addiction is strictly prohibited at the centre.
The charges for services provided at the centre may be revised time to time. The revised charges will be applicable for the duration of admission if it is changed even after the date of booking done.
The accommodation category may be changed in case of any emergencies or nature hazards.
You should hold the print out or letter of booking confirmation with you while arrival.
All the disputes are subjected to the jurisdiction of Gondal / Rajkot.